E Treatment  By  India's
No. 1  Bioenergetician
M. Sathiamurthi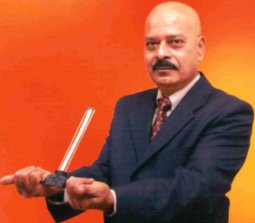 ---
Introduction
Welcome to this website on Energy Treatment. This may be your first visit or you may be a regular visitor.
In either case, you will surely want to know about the author of this website and about his qualifications.
I am the author of this web site. I specialize in this most scientific E Treatment called Energy Treatment.
diabetes
heart disease
arthritis
---
No Medicines Or Injections
I do not use any oral medicines in this Energy Treatment. I do not even prescribe oral medicines or injections. I do not use Electricity or Magnetism. I regulate your body energy fields to cure your disease.
---
My Credentials
My name is M. Sathiamurthi. I am also known as Sathiamurthi Muthuswami. I created this site based on my experience and qualifications as a Bio-Energetician, from the international HQ for Technical Research in Bioenergetics, M/s. SBJ International, in France.
Though I am not a doctor, people refer to me as such out of sheer love. It is because I cure them with my experience as a qualified Bioenergetician. I have treated and cured hundreds of sick patients.
impotence
neck pain
---
Scientific Back Ground
Basically, I am a scientist and an engineer. I graduated in science and engineering from the best colleges in India like St. Joseph's College, Trichy and IIT Chennai, during 1963 to 1970. Now I am running 68.
By God's Grace, I have been the first successful Bio Energetician in India. I practice full time bioenergetics doing Treatments. I have devoted my entire life to cure suffering people with my special skills in Bioenergetics.
---
Knowledge of Bioenergetics
I have got this very special tool in my hand in this rare knowledge of bioenergetics. I gained this by my training and experience in France, under Dr. Rene from the International Academy of Bioenergetics during 2003.
Since then I have been curing people with many chronic diseases like Diabetes, Heart Disease, Arthritis, Paralysis, and many other diseases. People come to me for my E Treatment after seeing my big success.
---
Based In India
I am from India. I live in Salem in Tamilnadu. Living in India helps me a lot for doing research in Bioenergetics. More people and more diseases. I get more opportunities here in India than in the West to cure sick patients.
---
Joy of Healing
It gives me great delight when I cure people. Patients come to me after trying out all kinds of treatments like allopathic medicine. But they could not get any relief there. They come to me as a last resort for relief.
But here they get rapid recovery and cures. They are astonished by the results of E Treatment! Many like to give interviews about their cures. Medical ethics prevents me from revealing my clients' names and diseases.
---
Spreading Knowledge
I started this site to spread this scientific knowledge. When you visit this site you will benefit by this special knowledge. You will find new opportunities here to cure your disease! I take delight in curing you.
---
How Do I Cure?
I remove the toxin blockages in your energy circuits. I correct the field shifts in your energy fields and restore their symmetry. I rectify defects in your meridians and chakras. I cure by restoring your self healing powers.
This is how you get a cure in bioenergetics. I call this method as E Treatment. It is like email. E mail reaches you through space by electro magnetic vibrations. E Treatment reaches you like wise and cures you.
---
Astonishing Success
This Treatment produces astonishing cures! It helps to cure your so called incurable diseases like diabetes, arthritis, heart disease, migraine, hormone disorders, neurological diseases, back pain, knee pain, and impotence.
I have personally cured many people from these diseases by E Treatment. I have cured difficult diseases like incontinence of urine and involuntary passage of stools in many persons, who never got any relief in allopathy.
---
E Treatment By Remote
Or By Visiting Us
I shall be glad to treat you personally here in India. But, I can also treat you by our Remote Methods. You can get treated for your diabetes or any other chronic diseases. Kindly contact for appointments here
contact us
!
---
<!- end code ->
Take Scientific Help
Allopathic care may help, but that alone is not enough. This is why you must ensure your additional safety by taking the
e diagnosis
and our special
e treatment!
to treat effectively your diabetes complications.
You now have detailed reports on E Diagnosis done on a patient with Diabetes Type 2. With Many New Scientific Procedures!
Click here
to See Reports! See The World Of Difference From Allopathic Diagnosis!
---
Useful Pages
Apply for E Treatment!
Kidney Disease
Foot Pain
Impotence
Obesity
Depression
Eye Problems
Cure Diabetes By Treating
Pancreas
Hypothalamus
Pituitary
FAQ 1
FAQ 2
FAQ 3
FAQ 4
FAQ 5
FAQ 6
FAQ 7
FAQ 8
To New Treatment For Diabetes
TM Protected Site. Info given does not replace doctor's medical advice and 
implies no warranty. Contents are my own personal findings based on my 
experience & research.
Contents are given in good faith with out any warranty.
Copyright © 2008-2019 by M. Sathiamurthi aka Sathiamurthi Muthuswami. All Rights Reserved.