Contact Us Here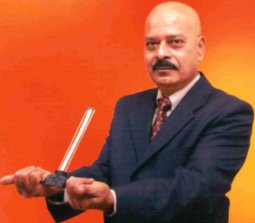 ---
Contact Us Form
The first step in E Treatment is E Diagnosis. You may suffer from diabetes or from a chronic disease.
Your diagnosis helps you to know all the root cause disorders which are responsible for that disease.
Apply here for E Treatment. I will diagnose you by bioenergetics and email the diagnosis reports to you.
---
Cost of E Diagnosis
And E Treatment
The Diagnosis Costs 150 USD for NRIs & clients from countries other than India. For Indians living in India the diagnosis fee is Indian Rupees 9000/-. The Treatment cost depends on your diagnosis results.
We shall contact you by email and tell you how to proceed further. Just enter your details in the form below and click submit.
---
---
Relief From Chronic Diseases!
Real Life Testimonials
diabetes
heart disease
infantile paralysis
arthritis
motion incontinence
---
<!- end code ->
Take Scientific Help
Allopathic care may help, but that alone is not enough. This is why you must ensure your additional safety by taking the
e diagnosis
and our special
e treatment!
to treat effectively your diabetes complications.
You now have detailed reports on E Diagnosis done on a patient with Diabetes Type 2. With Many New Scientific Procedures!
Click here
to See Reports! See The World Of Difference From Allopathic Diagnosis!
---
Useful Pages
Apply for E Treatment!
Kidney Disease
Foot Pain
Impotence
Obesity
Depression
Eye Problems
Cure Diabetes By Treating
Pancreas
Hypothalamus
Pituitary
FAQ 1
FAQ 2
FAQ 3
FAQ 4
FAQ 5
FAQ 6
FAQ 7
FAQ 8
To New Treatment For Diabetes
TM Protected Site. Info given does not replace doctor's medical advice and 
implies no warranty. Contents are my own personal findings based on my 
experience & research.
Contents are given in good faith with out any warranty.
Copyright © 2008-2019 by M. Sathiamurthi aka Sathiamurthi Muthuswami. All Rights Reserved.